You Are Invited!
Free Dinner,
Gifts and Raffle!

Join Audio Video Today and Denon next Thursday October 21 for an unveiling of Denon's 100th Anniversary Product line.
Denon will only make a limited number of these very special products, so experience them while you still can.
Audio Video Today is having a party to celebrate Denon's 100th Anniversary.
You are Invited!
to a very special event celebrating Denon Electronics 100th Anniversary. Few electronics manufacturers have been in the high end audio business for 10 years, let alone 100 years! Denon has created a very special line of 100th Anniversary products to commerate this renown achievement.
Sneak Peak See, hear and experience Denon's Special Products 100-Years -in-the-making before anyone else!
Product Evaluations Listen to and view some of the best home electronics ever invented in our state-of-the-art facilities.
Denon Representatives will be present to discuss their 100th Anniversary products as well as all-things Denon.
Free Catered Dinner We will provide a catered Mexican Dinner, barbecued here, plus beverages and dessert.
Free Gifts Denon will give away T-shirts, hats and pens during the event.
Raffle Denon will give away an RCDN7 Network Music Receiver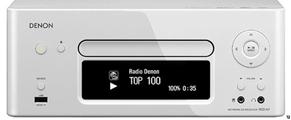 to one luck raffle winner. (Must RSVP and be present to win.)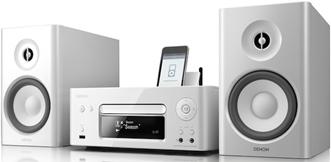 Special Sale Pricing during our Event. If you are considering making a purchase, this is the perfect time to take advantage of ultra-low prices on select items.
Check out our Cedia Expo Video of the 100th Anniversary Products