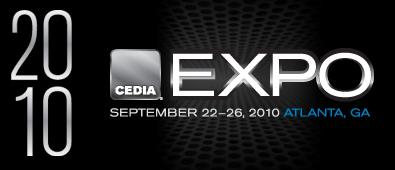 l

Classe Audio revealed exciting new products at Cedia Expo 2010
SSP-800

Classe Audio is updating their top-of-the-line home theater preamp/processor, the SSP-800, with HDMI 1.4 functionality, making the best home theater preamp/processor in the world, even better. Previous owners of the SSP-800 will be able to upgrade their unit for a nominal fee. The new HDMI board adds one extra HDMI input and gives the owner the ability to handle 3-D content as well as other HDMI 1.4 benefits. According to Dave Nauber, President of Classe Audio, "Expected in November, upgraded SSPs will be fully featured HDMI 1.4 solutions that are compatible with today's 3D displays and sources. They will also have a fifth HDMI input, replacing the S Video inputs."
Classé Redefines Amplifier Excellence With New Delta Lineup
The new Delta series models build upon three key refinements. First, a new miniaturized driver-stage circuit, which is almost perfectly free of noise and distortion, delivers the most precise signal control yet devised. Additionally, the entire amplification process occurs on a single new six-layer circuit board, significantly shortening the signal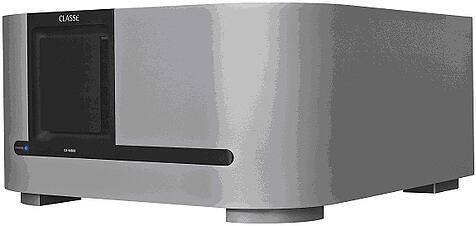 path for superior time-domain performance and even greater transparency. But the most obvious and arguably one of the most important new Delta series innovations is Classé's ICTunnel™ ("icy tunnel"), an active cooling system inspired by million-dollar medical and laser imaging equipment designs.
Audiophiles have long known empirically that any amplifier achieves its best sonics when warmed to its ideal operating temperature. But just what temperature is that? How quickly will it reach it? And how warm is too warm?
The ICTunnel eliminates these uncertainties by bringing each new Delta series amplifier to temperature within 15 minutes of initial power-on—and holding it there. The Intelligent Cooling Tunnel incorporates advanced sensors and microprocessor controls to maintain the amplifier's ideal operating temperature throughout the listening session, regardless of how hard the amplifier's driven.
The all-new Delta series amplifiers bring fresh thinking to the category. In addition to a completely new audio circuit topology, a new power supply design enables the amplifier to sit at idle, consuming only 0.5W in standby. With the ICTunnel helping the amplifier to quickly reach its ideal operating temperature, there is no need to waste energy by leaving the amplifier continuously on, as audiophiles often do.
Consistent with the original Delta series amplifiers, the new designs include a host of sophisticated control and diagnostic features. RS-232, USB, CAN Bus, IR and DC trigger controls provide for automation in virtually any installation scenario. Comprehensive monitoring of AC mains and signal input and output parameters assures a lifetime of safe, reliable operation.
The four new Classé Delta series power amplifiers share their predecessors' massive, rounded fascia and aluminum-steel construction, executed to the very highest standards. The four new models join the existing CA-2100 (2x100 watts), which continues in the line at an attractive new price.
The Delta Series power amplifiers will be available in September, 2010, at the following suggested prices:
CA-M300 $5,500
CA-M600 $7,000
CA-2100 $2,750
CA-2300 $7,000
CA-5300 $9,500
Classé Debuts Preamp of the Future, the CP-800

Classe Audio unveiled their astounding new two channel preamp processor, the CP-800. This ground-breaking piece will provide the very best two channel audio experience available by extracting digital audio streams from any source including iPods and networked computer drives, and provide all the processing and clocking necessary to reveal the audio magic that Classe is known for.

Look to replace your two channel preamp with the CP-800 in order to dramatically improve the sound of your system and bring your two channel setup in the 21st century.
"Using proprietary technology, the CP-800 achieves more with less circuitry than any conventional preamp could," said Dave Nauber, Executive VP, Brand Development for Classé. "The connection to the recording is now so direct and immediate, it's like plugging into the mixing board and listening right there in the studio."
In addition to accommodating legacy analog and digital sources, Classé announced that the CP-800 can also optimize playback from computer audio files and portable devices like iPods via USB using asynchronous techniques and proprietary clocking circuits. A storage device like an iPod or computer can contain all the data of the original recording, so it has the potential to be an audiophile source. The challenge is to clock that data into the D-to-A converters at precisely the right time, which the CP-800 achieves through newly-developed recovery and clocking technology.
"Using full resolution files and one of its USB inputs, the CP-800 can surpass the performance of conventional disc playback systems," says Nauber. "When the innovative audio circuitry and power supply designs are factored in, the CP-800 becomes a ground-breaking new product with unmatched performance at an affordable price."
A new power supply design optimizes the electrical environment for the audio circuitry inside the CP-800 and benefits associated equipment sharing the same AC power. PFC (Power Factor Correction) technology ensures the most efficient operation of the power supply while maintaining a constant load on the AC Mains. The benefit, according to Classé, is that the preamp/processor does not modulate the AC mains as would a conventional linear power supply without PFC. Other system components won't even know it's there.
In addition to superb performance as a digital-to-analog converter and stereo preamplifier, Classé says the CP-800 boasts features like bass management and parametric EQ that heretofore have been lacking in stereo preamps. There is a subwoofer output and two configurable auxiliary channels that can be used to drive additional subs, bi-amp the L&R channels or feed into another room.
Classé points out that a properly implemented subwoofer (or two) is at least as beneficial to stereo playback systems as it is to home theaters. Placing the Left and Right speakers for best stereo imaging rarely delivers ultimate bass response at the listening position, no matter how well those speakers can reproduce low frequencies. One or more subwoofers avoid this compromise. Parametric EQ enables further tweaking of the low frequency modes to achieve the best overall system performance. As with Classé SSPs, the subwoofer(s) may be configured for use with some inputs and not others or engaged with different crossover frequencies/slopes as desired.
An updated 16x9 touchscreen and graphical user interface give the CP-800 a fresh new look to match its advanced feature set. With both USB host and slave connections and a useful range of output configuration options, the CP-800 looks and works like the preamp of the future.
The CP-800 will be available in December for under $6000.00
Check out my video of Dave Nauber, President of Classe Audio discussing the CP-800