Denon revealed their exclusive, and extremely limited-distribution, 100th Anniversary line of home electronics at the Cedia Expo 2010. The products are geared towards those who appreciate higher quality audio and video reproduction and include a turntable and cartridge, (for which Denon is famous), a 2-channel integrated amp, a home theater receiver, a CD/DVD-audio player, a Blu-Ray/Universal player and a very high end pair of headphones. A very limited number of these items will be produced, with only two production runs scheduled, so these could become collectors items. More product details at www.denon100.com
100 years in the home electornics business is an amazing achievement for any manufacturer and Denon has done so by concentrating on quality and innovation rather than the mass-market. Denon actually produced the first ever turntable in Japan. Denon is short for Denki Onkyo (onkyo is japanese for "audio" or "sound").
You are Invited!
As part of an elite group of only 40 dealers in the U.S., Audio Video Today will be hosting a very special introduction party for these products on Thursday October 21, so please join us and see these unique and limited-run items before they are even available to the general public.
Click here for more details.
Sneak Peak See, hear and experience Denon's Special Products 100-Years -in-the-making before anyone else!
Product Evaluations Listen to and view some of the best home electronics ever invented in our state-of-the-art facilities.
Denon Representatives will be present to discuss their 100th Anniversary products as well as all-things Denon.
Free Gifts Denon will give away T-shirts, hats and pens
Special Sale Pricing during our Event. If you are considering making a purchase, this is the perfect time to take advantage of ultra-low prices on select items.
Free Raffle. Denon will be giving away an RCDN7 Network Music Receiver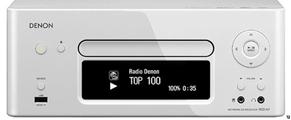 to one lucky raffle winner, but you must RSVP and be present to win.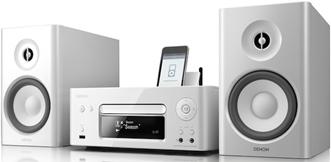 Free Food, delicious snacks and beverages will be served.
Click here to RSVP or for more details.
Check out this video of the Denon 100th Anniversary Products, taken at Cedia Expo 2010