Responding to demand for "larger, more powerful center-channel loudspeakers," GoldenEar Technology has introduced the SuperCenter XXL, it's most ambitious model to date.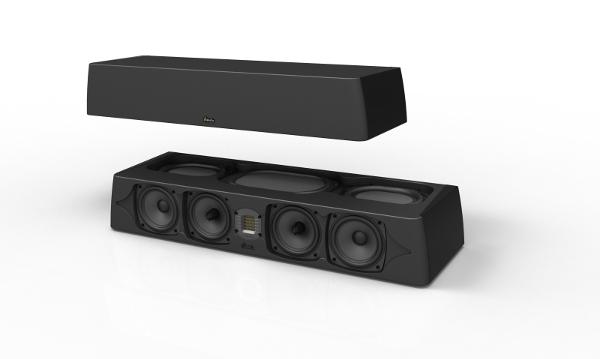 Measuring 35 x 5.75 x 11 inches, the $1,249 speaker mates the company's signature folded ribbon tweeter with four 5.25-inch drivers and three top-mounted passive radiators: two measuring 6 ¾ x 8 inches and one 7 x 10 inches. The crossover is a "fully balanced" linear-phase design with precision film capacitors that was originally developed for the flagship Triton One tower speaker.
The outer two 5.25-inch drivers are optimized for low-frequency reproduction with a 500-Hz rolloff and housed in separate chambers; each is coupled to one of the smaller passive radiators. The two inner drivers are coupled to the larger passive radiator and operate over a wider frequency range so they blend with the tweeter.
GoldenEar says only 1 to 2 inches of clearance is needed above the speaker because the frequency of the pressure wave from the passive radiators is very low. Recommended amplification is 20-350 watts and the speaker's rated bandwidth is 33 Hz-35 kHz.